Welcome to metal stamping!  It's fun, it's easy and it's a great way to create personalized jewelry for yourself, your family and your friends.  We're going to be sharing tutorials, tips, tricks, tools and everything you need to get started and explore making metal stamped jewelry.  Yes, it may seem a little daunting swinging a one pound brass hammer at your hand, but with practice and perseverance you'll be a pro in no time at all.
We'll show you how to stamp letters, words, messages and images into metal blanks.  We'll share techniques for hammering, dapping, texturing and coloring the metal.  We'll show you how to turn your stamped metal blanks into stylish and chic jewelry using a variety of simple jewelry making techniques. We'll give you the best information in detail and depth, because we want you to succeed.  We'll have videos, step by step tutorials and a lot of eye candy for inspiration.  We work with metal stamps on a regular basis and we LOVE stamping.  We think you're going to love it too.
Get ready to 'get hammered' with us and soon enough you'll be able to say, "I can make metal stamped jewelry!"
How cool is that?
Welcome to metal stamping!
Follow us on Bloglovin':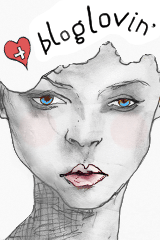 Save
Save